Veteran & Service-Disabled Veteran Owned Resources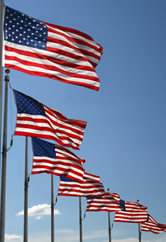 If you are a veteran or service-disabled veteran, the Prairie View SBDC network has resources to help you start and grow your small business. From creating a business plan to finding your first customer, we're here to help you.
To get started, check out the information on the SBA Veterans' Resources page, and then contact your local SBDC office to more fully discuss your small business endeavor.
WORKFORCE COMMISSION
SKILLS FOR VETERANS INITIATIVE
Program Overview
Introduction
The Skills for Veterans Initiative (SVI) is a new initiative by the Texas Workforce Commission (TWC) to address the unique challenges and training needs of post-9/11 era Texas veterans returning home and entering the Texas Workforce. TWC has set aside $1million to this special initiative that will strive to enhance the skills of veterans thereby benefitting the employer's business operations.
Individuals who are post 9/11 era veterans, especially those veterans who served in Operation Iraqi Freedom (OIF)/Operation New Dawn (OND) or Operation Enduring Freedom (OEF), and are newly hired, are eligible to participate in this training initiative through their employers.
As the SVI grant recipient, a local public community or technical college or the Texas Engineering Extension Service (College) will be the fiscal agent of this program and will be the recipient of grant funds that will pay for training provided to veterans under this initiative. The college will work closely with the business in identifying appropriate training courses that will enhance the skills of veterans and benefit the employer's business operations.